Handmade Panoramic Album Set
Special albums made with fabric, designed and fictioned just for you.
Specially selected Schoeller paper is printed on.
Pages are stitched.
Designed specifically just for you.
Determined according to your own color choice.
Special box for album is prepared with combined cloth.
Inside the album: 35 x 65 cm big size album, magnet for refrigerator (min 5 pcs), book marker (2 pcs), lavender sachet, fabric photo frame for table (2 pcs)
Standard Panoramic Album Set
Our standard albums are prepared in accordance with the album model you choose from different designs as below.
Photo editing is exclusive for you, but colors and models are limited.
One of the photos in the album is selected from the photos in white or black leather cover or 5 different fabric preferences can be set.
Inside the Album; 35 X 65 cm big size album (in the box), 25 X 50 cm family album (2 pcs), 10 X 10 pocket size album and a 50 X 70 cm poster printing from one of the photos you choose.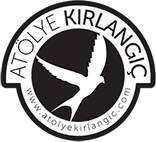 Would you like us to design an album for you?